Your Company's Mobile Device Management Partner
---
Watch how PeakMobile
can help your Company
Time Savings
We understand your IT Department can get bogged down with the day to day mobile device management and procurement. We will take that burden off your plate!
Optimization & bill monitoring
Ensuring you company is taking advantage of the best pricing available by routine rate plan optimization. Our team will implement better rate plans with your carriers to save you money!
Visiblity
We provide a real time usage dashboard for all your carriers to make your accounts more transparent. Usage allotments, projections, and email reporting to prevent costly data and international roaming overages.
What we do:
---
Connector.

Customer Service

We save you time! It takes time managing a large corporate account. We understand your internal resources are valuable. Outsourcing your mobile device management and procurement can be done at a fraction of the cost. Feel confident in knowing your devices are being managed by a company with over a decade of industry experience and a proven system that will provide a much higher level of support than what your carriers can provide.

Connector.

Prevent Overages

We automate the reporting! Every large organization has felt the sting of cellular overages at some point. The question posed for businesses: Is it worth freeing up time for employees to monitor and prevent overages rather than pay them? Or outsource that responsibility to a company with the tools, experience, and reporting to handle for a fraction of the cost.

Connector.

Optimize Your Plans

We reduce your cellular bill! New plans are always coming out that will save your company money. How much time does it take to contact your carriers for plan reviews and implementation? Is that distraction worth the investment of your time to save on your bill? We make a business of doing that on your behalf on a routine basis without the distraction.
LEARN MORE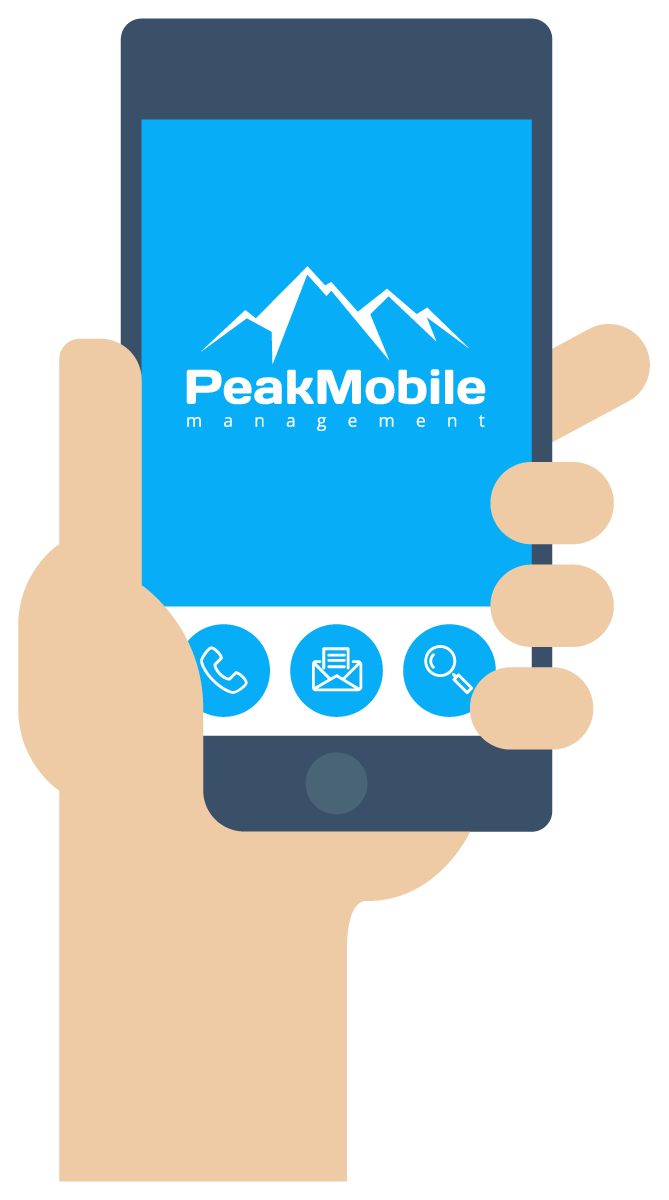 GET VALUABLE DASHBOARDS AND REPORTING
You wouldn't climb to the mountain peak without the right tools, so let us help you reach your companies peak potential. Our mobile device dashboard gives customers exclusive access to view device info, current & projected usage, rate plans, monthly bill breakdown, lines without usage, and other valuable reporting.
Reduce Time Monitoring
---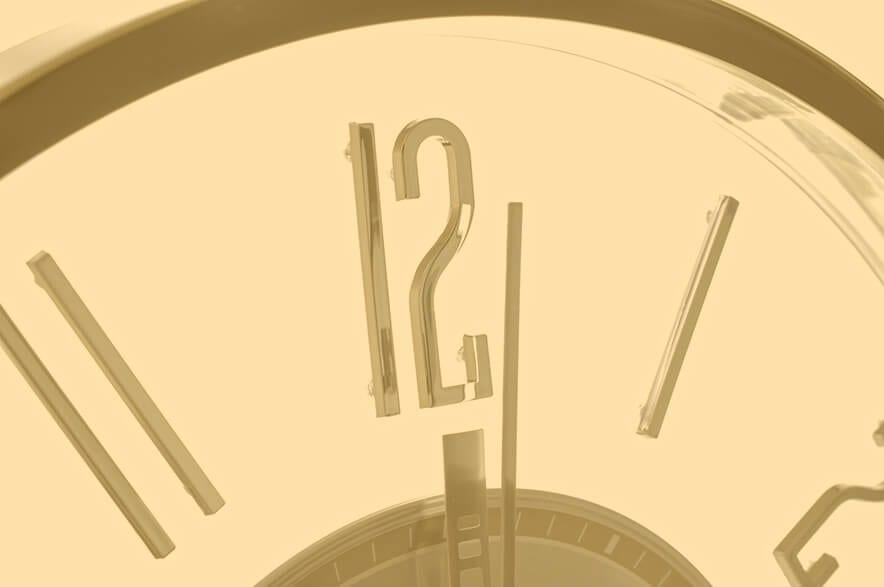 Reduce Monthly Bills
---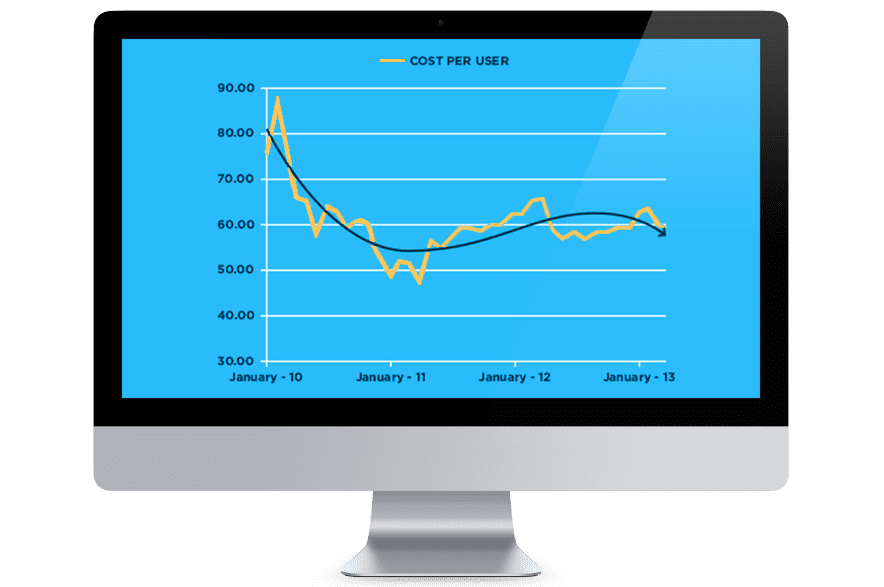 What Others Are Saying
"Hiring Peak Mobile has allowed us to track and manage our cell phone inventory which has helped us to control our costs. With their industry expertise, our pooled plan structure was changed to optimize pricing and usage. Overall costs were cut by over $10,000 per month, which was over 30% of our total monthly billing. We highly recommend Peak Mobile for cell phone management."Tim Papenfuss, Headwaters Resources

"Our company, Hunt Electric, has been working with Peak Mobile for over five years. During this time they have saved us a great deal of time and energy helping us manage our cellular accounts. They have also saved us a great deal of money by making recommendations when new plans come out and by helping us monitor our data plans. They let me know the instant we are reaching a high point so and make adjustments before the costs go up. We like how responsive they are to our requests. I greatly appreciate the service they provide and highly recommend them."Jeff Kuehndahl, Hunt Electric

"Associated Food Stores has been thrilled with the service that Peak Mobile has provided. Not only have they been able to cut our cellphone costs in half ($12,000 monthly) but they have far exceeded our expectations with quick turn around & efficient solutions. The reporting portal that Peak Mobile uses has also been very valuable and has saved me countless number of hours trying to manage our company's cellphones. My questions are answered in a timely manner and the staff are particularly great to work with. I highly recommend Peak Mobile!"Jacque Johnson, Associated Food Stores

"Peak Mobile has been working with Merit Medical Systems now for a few years. Darren and his team have done a remarkable job at lowering our cell phone overages and keeping our accounts current at the best possible pricing. In the 3 years we have worked with them, our annual cellular spend has been reduced by over $145,000. I would recommend Peak Mobile to companies looking for great service and lowering your monthly invoices. "Sharon Prior, Merit Medical

"Peak Mobile has been great to work with and has helped our company save thousands of dollars in containing and controlling our cell phone costs. Darren and his company provide a great service that I highly recommend!"Doak Duncan, Jacobsen Construction

We brought Peak Mobile in to help reduce our our mobile device spend and to reduce the amount of time we spent managing individual upgrades and plan changes. The move to work with Peak Mobile has been nothing but positive. Our international overage charges have been drastically reduced and the amount of time spent upgrading devices and changing plans has been cut to almost nothing. Darren and his team are timely, knowledgeable, and easy to work with. They save me money and time, what more could I ask for? Jason Lloyd, Packsize