Device Dashboard
We provide a comprehensive device inventory dashboard so you can quickly look up user information across multiple carriers and accounts.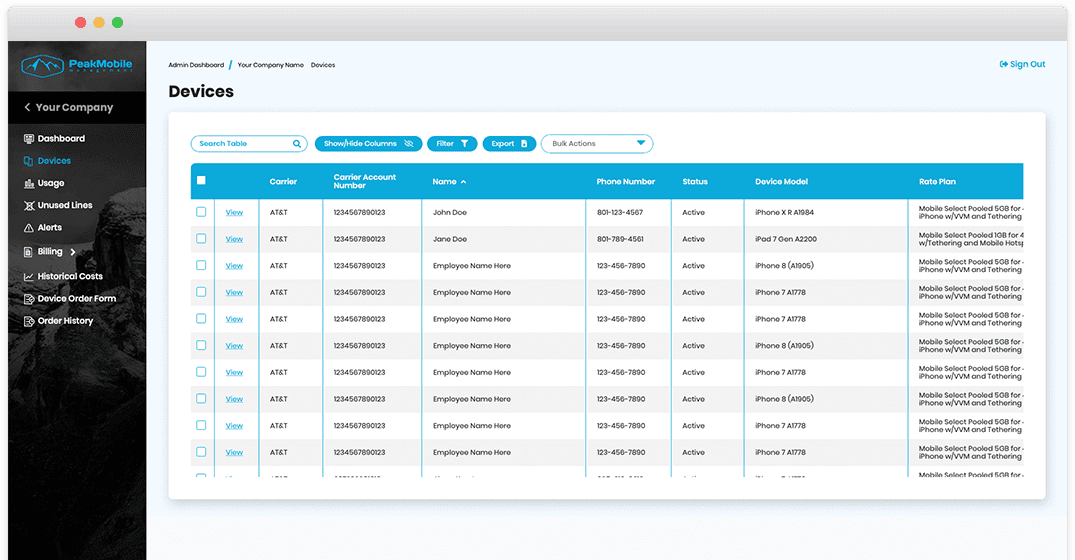 Optimization
We pull usage reporting from the carriers during the account billing cycles to make plan changes on the fly and avoid costly overages. Our team brings decades of experience in the cellular industry to implement cost cutting strategies and plan optimization to drop your billing immediately and keep costs low.
Account Management
We will provide a support team to handle all device ordering, plan changes, international plan add ons, suspensions, cancellations, and all other customer service related issues acting as a single point of contact for your company's cellular needs.
Order Support
Peak Mobile can fulfill all the ordering of new lines of service and upgrades with your carrier. We inform you of special promotions that will save you money.
Billing Breakdown by Department and Cost Centers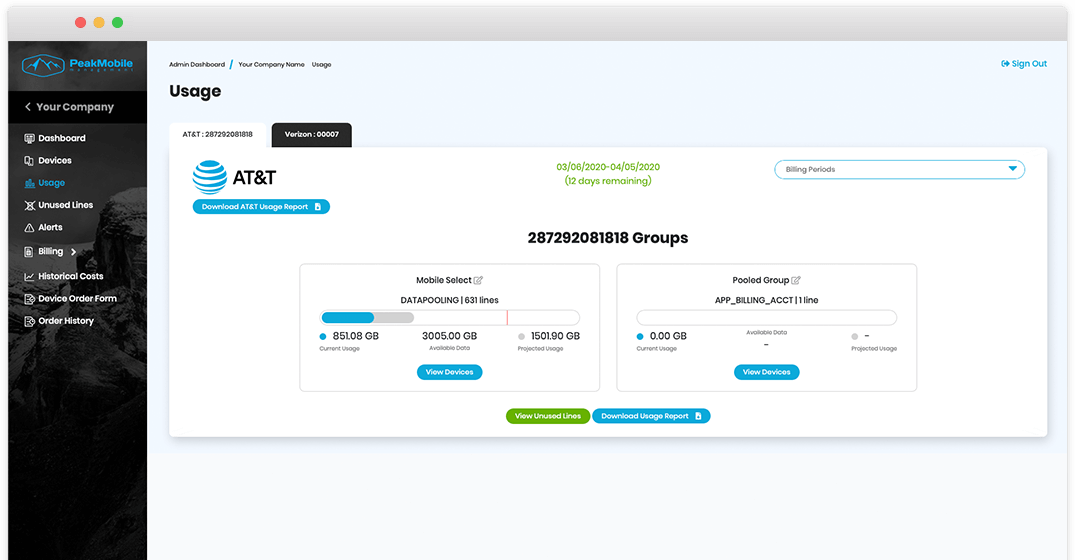 We can provide one billing report showing a cost breakdown for all your lines of service across all your US carriers. We customize a report with your company's cost centers, departments, or billing groups into a detailed automated monthly report when your bill is downloaded by the carriers. Most companies are creating these reports manually and can require a significant amount of data entry. We make it easy and simple saving you time!