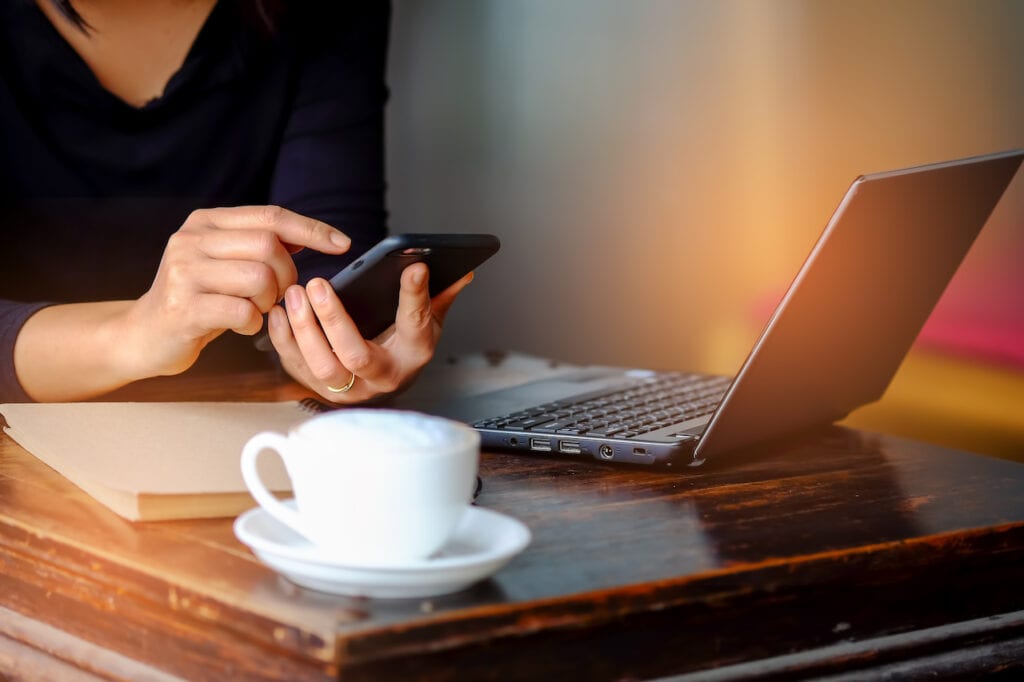 BYOD (bring your own device) policies are rising in popularity as more companies embrace the benefits of workplace flexibility. These policies typically provide employees with the freedom to use their personal devices within organizational networks in accessing work-related data.
While BYOD can initially seem like a surefire enhancement to a workplace environment, it's important to consider some of the potential drawbacks such as decreased productivity and security. Just as any other workplace policy, a BYOD system can have a big impact on a company.
Read below to learn about how a proactive and thoughtful BYOD policy can change your business for the better.
The Upsides of BYOD
Optimized Spending
Business owners can optimize company spending by reducing the cost of employee hardware. The extra savings could help improve network connection speed, data management capabilities, or cybersecurity software. BYOD arrangements will help companies stay competitive in the rapidly evolving economy
Increased Productivity
Employees will enjoy the comfort and familiarity of working with their personalized devices, leading to a rise in engagement and performance. Additionally, employers do not have to spend money and effort on extra skills training since workers will be well-acquainted with their devices to provide the best results.
The Downsides of BYOD
Cyber Threats
BYOD solutions are sometimes known as shadow IT since the IT team typically lacks adequate control over user access. Additionally, personal devices may run on outdated software, making them vulnerable to malware cyberattacks, which has the potential to compromise an entire business network.
Cyber attacks can come in various forms, through extortion (ransomware), identity thefts, or data leaks that are ruinous to a company's professional reputation. It's important to consider and address these threats when implementing a BYOD policy so ensure the safety of your customers, employees, and company data.
Privacy Issues
Aside from security issues, employees may face gray areas in privacy matters on their devices. Without a clearly defined policy, employees may feel exposed when companies monitor and manage their usage. However, employers sometimes need that crucial information in order to respond promptly to insider threats or the misuse of workplace networks.
Legality Matters
Privacy issues are usually a prioritized target if a company is under legal investigation. Employers must ensure that they undertake the right measures to define the data within and beyond their management scope in order to avoid potentially damaging and expensive lawsuits.
Risks of IT Loopholes
The rapid development of the IoT makes it convenient for employees to tap into an authorised workplace network from almost any device. While IT teams may register and track conventional BYOD devices such as smartphones, laptops, and tablets, other sources may skip the radar.
Any unmoderated device linked to a network creates a vulnerability that can be potentially exploited by malicious actors. According to IBM, data breaches cost an average of $3.9 million for companies around the world.
Hence, cybersecurity should remain a priority for modern businesses, with most cases originating from employee-related issues, such as poorly managed permissions and insider threats.
Seeking a Solution
Employees can improve the results of BYOD while reducing risks by focusing on employee security awareness and taking proactive measures. IT teams must continue to work closely with every staff member despite the variety of hardware choices. The transition can be facilitated by:
Providing Refresher Courses
Company leaders should provide staff with updated information on cyber safety. These sessions should cover password protection basics, logging off accounts when not in use, and other essential ways to improve device security.
Employers can supplement lessons by regularly sharing information on cybersecurity through group platforms to keep staff mindful of their devices.
Choosing a Suitable Plan
Employers can effectively manage BYOD workplace cultures by subscribing to specialized arrangements such as enterprise mobility management (EMM), Mobile Device Management (MDM), and Mobile Application Management (MAM). Specialized providers of these management plans can help in-house IT teams meet the latest guidelines in end-user privacy and corporate security.
Organizations should consider an enhanced corporate mobile plan for their BYOD infrastructures. Telecommunication specialists and cell phone management companies offer optimized control over mobile use at the workplace.
Choosing a structured MDM can help your organization grant access to enterprise data and separate it from personal data to forge an accessible and safe cyber environment for your company.